In 1972 an employment counselor asked Rich Capparela, "If you could be anything in the world, what would you be?" Withouthesitation he replied, "A classical music radio announcer!" Today Rich is one of the best-known classical music radio personalities in the United States. He joined Los Angeles classical radio station KUSC-FM in 1980 as the morning host. He's also known in Southern California for his airwork over the years at classical radio stations KMZT-FM and KFAC-FM. He can currently be heard once again on KUSC. His recording company, Cardiff Studios, produces commercials and programming for U.S. arts organizations, including the Chicago Symphony Orchestra and the Detroit Symphony.
Following a seven year stint at Schenectady public station WMHT-FM, in 1980 Capparela left his native New York for California, where the Los Angeles Times called his on-air personality "occasionally zany." It may seem unusual in a format featuring Bach and Beethoven, but Rich's humor and wit have added an accessible new dimension to classical music radio.
Radio Station Affiliations
Syndication
In July of 1991 Rich began hosting and producing Classical Countdown, the only nationally distributed weekly radio program based on Billboard Magazine's listing of the country's best-selling classical albums. The program aired for more than four years on hundreds of radio stations in cities from Alaska to Florida, and internationally in the Czech Republic and Singapore. Starting in 1993 Rich began hosting and producing his nationally distributed weekly program RCA Victor Preview, a project that led to the June 1995 start of an all-label weekly series titled Preview Hour, a program that ran for one year on more than 200 stations nationwide. Rich also hosted the syndicated monthly interview program British Airways Classical Stars. His guests on that series included conductors Sir Roger Norrington, Wolfgang Sawallisch, Sir Simon Rattle & John Mauceri, violinists Nadja Salerno-Sonnenberg, Leila Josefowicz and Sarah Chang, mezzo-soprano Jennifer Larmore, cellist Yo Yo Ma, the wife-and-husband team of soprano Angela Gheorghiu and tenor Roberto Alagna, and pianists Emanuel Ax and Byron Janis. During the summer of 1995 Rich hosted and produced a 13-week broadcast series of the Santa Fe Chamber Music Festival.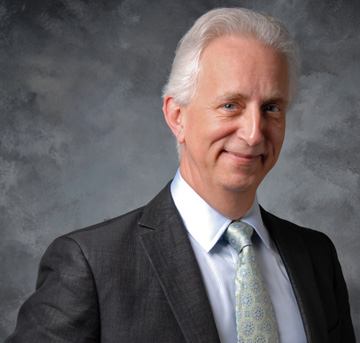 Live Hosting and Concert Broadcasts
In December of 1998 Rich debuted at Carnegie Hall as a narrator in a performance of Benjamin Britten's World of the Spirit. In November of 1999 he made his first appearance with the Boston Pops and conductor Keith Lockhart, narrating The Night Before Christmas. 2011 marked Capparela's 12th anniversary as host for the annual Hollywood Bowl Hall of Fame season-opening concert.
On July 16 1994, Rich served as National Public Radio's on-location commentator during the historic live broadcast of the Three Tenors concert at Dodger Stadium in Los Angeles. In the fall of 1995 Capparela began hosting live broadcast concerts of the Pacific Symphony Orchestra from the Orange County Performing Arts Center in Costa Mesa, California. He's also served as host and producer of broadcast of concerts by the Pacific Chorale, the Pasadena Symphony, the Los Angeles Mozart Orchestra, the New West Symphony and the Paulist Boy Choristers.
Opera
Rich is the narrator on a number of video concerts including Pavarotti, My World, the PBS presentation of Pavarotti on Miami Beach and the December 1996 broadcast of The Three Sopranos. He appears as a commentator in the BBC documentary Domingo at 60. In 2009 he began an association with the Metropolitan Opera when he began hosting the Met's prestigious Western Regional Finals competition. Capparela has co-hosted with mezzo-soprano Suzanna Guzman the weekly series titled Los Angeles Opera Notes.
The Grammys
Beginning in 1998 Rich became a member of the annual Grammy Awards screening committee for classical music. In 2002 Capparela provided program notes for LAGQ: Latin, the Los Angeles Guitar Quartet's debut album for the Telarc label. The album received a Grammy Nomination in the "Best Crossover Album" category. Rich continued his association with the Grammys in February of 2004 when he presented the year's classical Grammys in Los Angeles. In January 2010 Capparela hosted the Grammy Salute to Classical Music honoring Placido Domingo.
Theatrical & Television Voiceover
At the 1997 Houston International Film Festival one of the submissions was a video for the AFI (American Film Institute). The video ran on 2,500 screeens nationwide, promoting the institute's 100 Years/100 Movies project, featured Capparela as the narrator. The entry won First Prize. In 2001 he voiced the theatrical trailer for the Rachel Griffiths film Amy and portrayed the Emperor of China in the 26-week U.S.-Chinese animation series Flutemaster, which began airing throughout the United States in 2003. He has been a national announcer for the ABC and NBC television networks, has appeared internationally on ESPN and is active as a voiceover recording artist for numerous commercials (Jeep Eagle, Rubbermaid, Teleflora Florists) and the television series Wild Things. (SAG/AFTRA; Representation - CLI Talent Agency, Los Angeles 323-461-3971)
Awards & Acknowledgements
Soon after arriving in Los Angeles in 1980 the Los Angeles Herald Examiner described him as "one of the ten best things about living in Los Angeles." The July 1998 "Best of L.A." edition of Los Angeles Reader chose Capparela as "The Best Classical D.J. in Los Angeles." In December of 2001 as part of Los Angeles Music Week Capparela was honored in chamber by the Los Angeles City Council for his contributions to the city's music community. Other LAMW 2001 recipients included singer Ray Charles and trumpeter Bobby Rodriguez.
Other Interests
One of Rich's secret passions has reemerged within the past few years. He is once again active as a lead singer and guitarist with a four-piece cover rock band, Otherwise Normal. Starting in 1998 he bean leading classical music tours for New York-based IST Cultural Tours, most recently on the Elbe River. Capparela is also the owner of Cardiff Studios, an audio recording facility in Santa Monica. His other interests include the deep blue sea. He's been a scuba instructor and has conducted tours to the Caribbean and the Fiji Islands. He's also tried his hand at sky diving. Rich and his wife Marcia, a retired private school administrator, live in Santa Monica, California.
2023